If you have someone in your life (friend, family member, significant other, coworker, etc) who's a bookworm, you might be wondering what to get them for the holidays (other than the obvious answer which is books). Fear not, for I myself am a bookworm (surprise!) and I've compiled a list of the things that I have received or would love to receive as a bookworm.
1. A candle that smells like old books. Not just books. Old books. And, yes, there is s difference. Old books smell way better (don't ask me why lol). This is the perfect gift to set the mood for a relaxing reading session.
2. More bookshelves. Because we all know us bookworms can never have to many bookshelves.
3. Kindle cases/accessories. I have a kindle case that has a built in light that I absolutely love. I can't imagine not having it. They can get a little expensive, but they are so worth it.
4. Coffee mugs. I collect mugs almost as much as I collect books. Bonus points if the mug has some bookish quote or fandom on it.
5. Totes. To carry around more books obviously. Of course it can be a regular tote or bag, but your bookworm will love you if it's bookish related.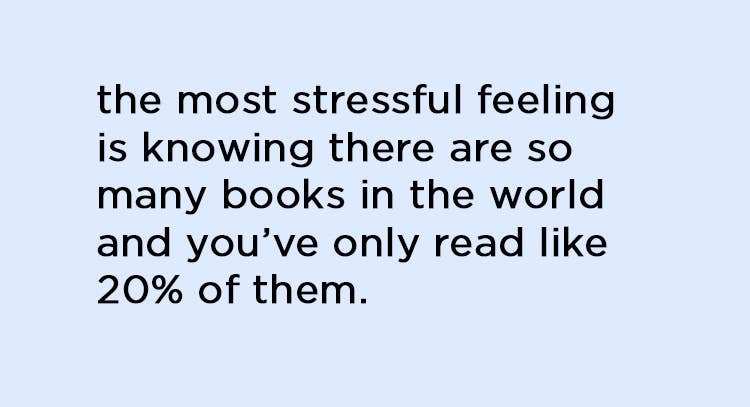 6. Subscription to a monthly book box. This one is also a little more expensive (which is why I have yet to subscribe to any yet lol.)
7. Old journals. Maybe it's just because I'm a writer, but I love journals. And pens. I also have a weird fear of messing the journals up or deciding halfway through I want to use it for something else. So I end up with a lot of unused journals. And yet, I keep buying more.
8. Clothing. I particularly like socks and hoodies with bookish quotes because their relatively cheap and usually one size fits all. Also, I'm never disappointed to receive more socks.
9. Blankets/throw pillows. These are always a lot of fun and greatly appreciated. I'm the kind of person who makes a pillow fort to read in.
10. Books. Okay, I know I said books were the obvious answer and it can actually be kind of difficult to buy books for bookworms. What if they already own it? What if they read it and hated it? But if you pay attention to your bookworm, more than likely you'll hear them talk about their favorite book/series or a book they just read and can't wait to buy or a book they heard about that they really want to read, but they haven't gotten it yet.
There you have it. Ten gifts that will make that bookworm in your life love you forever. And most of them are relatively cheap.
Do you have any bookish gift ideas? Tell me in the comments below!
✨If you enjoy my content, consider supporting me on Ko-fi. Thanks!✨